High-Quality Commerical Floor Coatings Will Maximize the Lifespan of Your Floors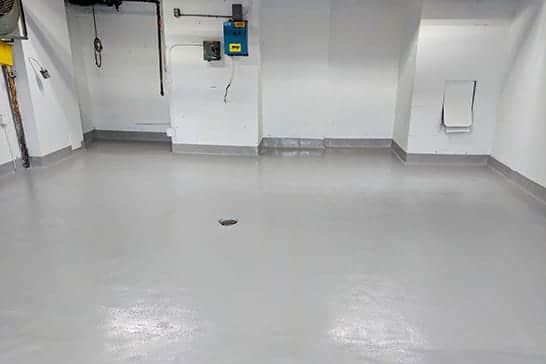 Floor coating services for high-rise waste and recycling rooms that compliment our waste room upgrades.
MBC offers supply and install services for floor coating and waterproofing applications. Our commercial floor coatings services are geared towards high-rise waste and recycling rooms to complement our waste room upgrades.
Waste that leaks out of compactors and bins is highly corrosive to concrete. High-quality commercial floor coatings will maximize the lifespan of your floor beneath and will offer a tough stain-resistant coating that will keep your garbage room floor looking new for years to come.
Please contact us today at 416-741-3939, toll free at 1-844-669-3999, or email us at [email protected] for your free consultation or quotation. Experience the difference with Metro Building Contractors!